The hottest and most controversial publicly traded company, Tesla, is buying Bitcoin. The car giant has purchased BTC worth 1.5 billion dollars. After the message some exchanges had a problem with user service.
Tesla buys Bitcoin – a fresh start
Over the last month, we have witnessed amazing events in the cryptocurrency world and in financial matters in general. A dozen or so days ago, we witnessed the events surrounding the Gamestop stock, when the army of redditors from r / WallStreetBets forced hedge funds to surrender. Moments later, this craze moved to DogeCoin, which increased its price sharply. Elon Musk then changed the description of his Twitter account to a simple "Bitcoin", which increased the value of the king of cryptocurrencies by + 20% in a matter of hours. Today the marathon continues – Tesla buys Bitcoin.
This investment is part of Tesla's new strategy of allocating surplus funds. Thanks to the encouraging attitude of Elon Musek (CEO), a decision was made to invest in BTC. We also learn from the company's announcement that it plans to launch payments in Bitcoin for its cars.
The fact that Tesla will buy Bitcoin has been speculated for some time. However, only now, all who have been waiting for it can breathe a sigh of relief. Tesla joins companies such as Microstrategy and becomes a business pioneer who decided to invest in decentralized assets.
Stock market problems
The information that ran on the web aroused Euphoria on the market. The BTC price quickly soared to over $ 43,000, establishing the new ATH of the king of cryptocurrencies. However, not everyone found themselves in the general euphoria. At the time when information about the investment coiled on the network, the Binance and Coinbase exchanges had serious problems with the functioning of their platforms. It is worth adding that according to the data Coinmarketcap they are the two most popular exchanges in the world. Technical problems were registered when logging in from various locations. They concerned both mobile and desktop applications.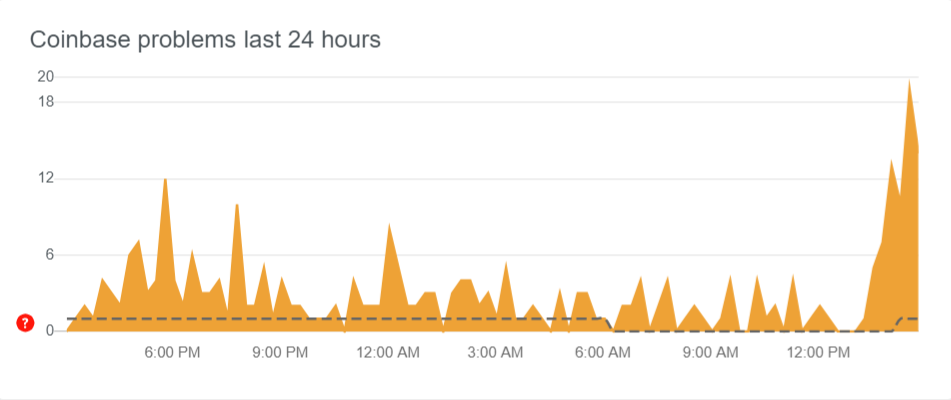 The cryptocurrency market once again shows its strength of growth, as well as how susceptible it is to the information appearing on the market. The only question is – when will the next wild period of growth begin?